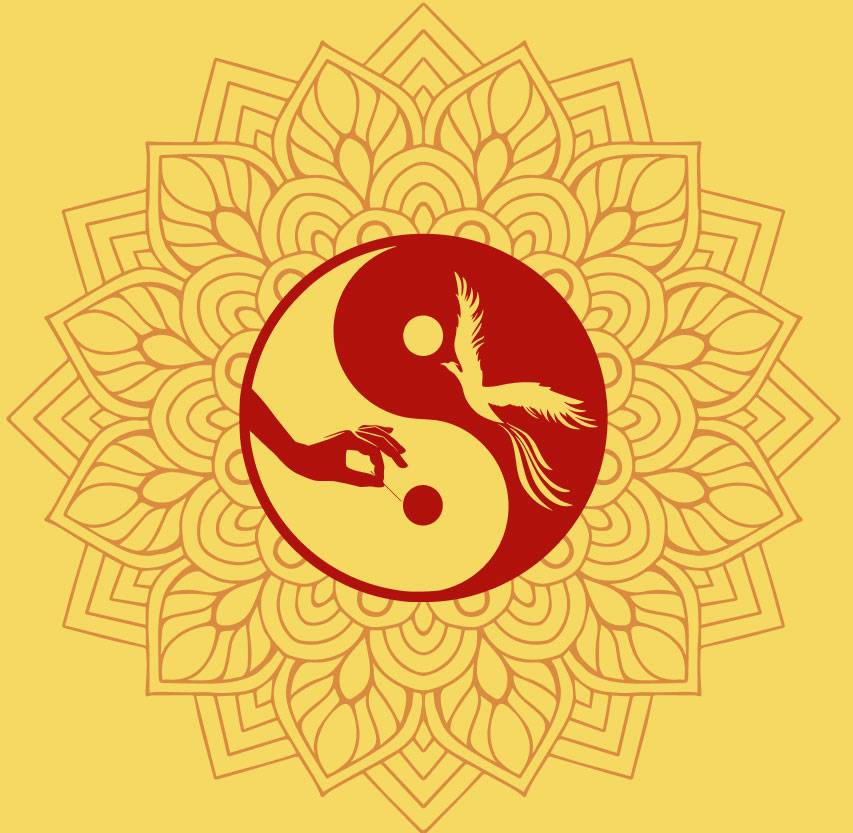 Moxibustion involves burning herbs close to or on the skin, which boosts Qí and blood circulation. The herbs are usually tied up to form sticks giving it a 'cigarette stick' appearance. It is an ancient Traditional Chinese and Japanese medicine method of treating disease that has been going on for thousands of years. The word 'Moxibustion' originates from the Japanese word 'mogusa', which means 'burning mugwort'―a traditional herb that offers distinctive benefits.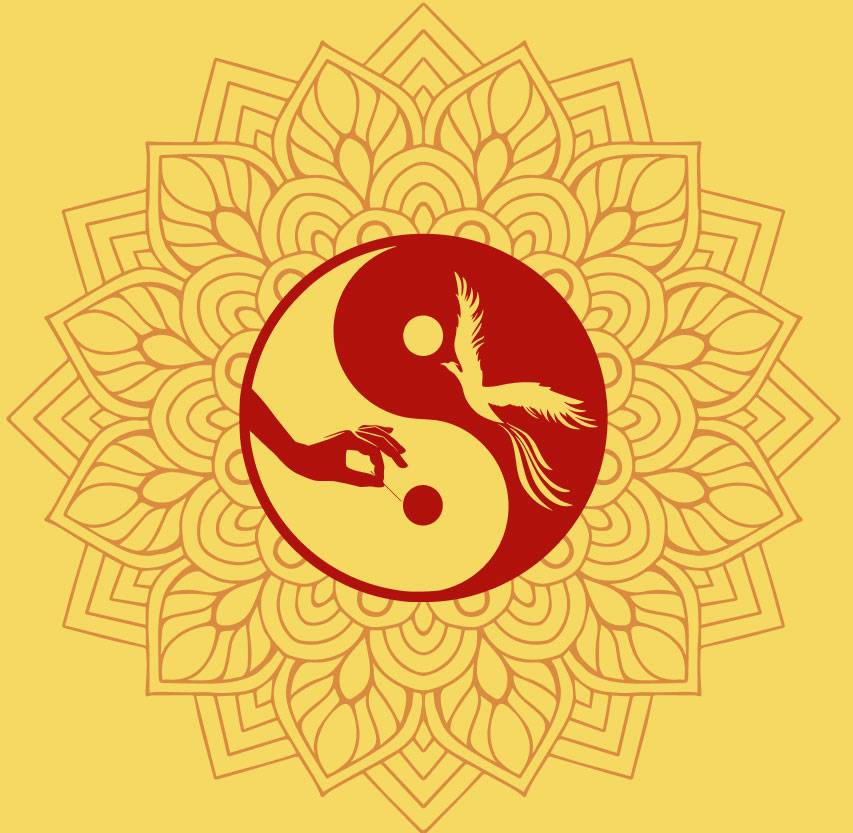 Moxibustion What Is The Therapy?
People in cold climates initially used moxibustion therapy to generate heat and warmth inside the body. It was commonly referred to as Heat Therapy. However, the benefits of Moxa treatment supersedes just supplying heat; it is a part of pain management for musculoskeletal disorders, indigestion and many other conditions.
Getting the right place to receive this unique treatment is very important. Moxibustion at Firebird Acupuncture office is performed by Maria Gorens, who has more than 25 years of experience in providing Traditional Chinese and Japanese medicine treatments to her patients.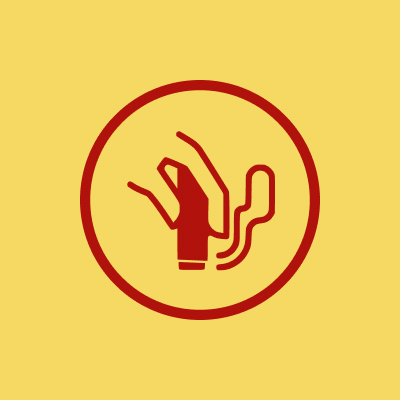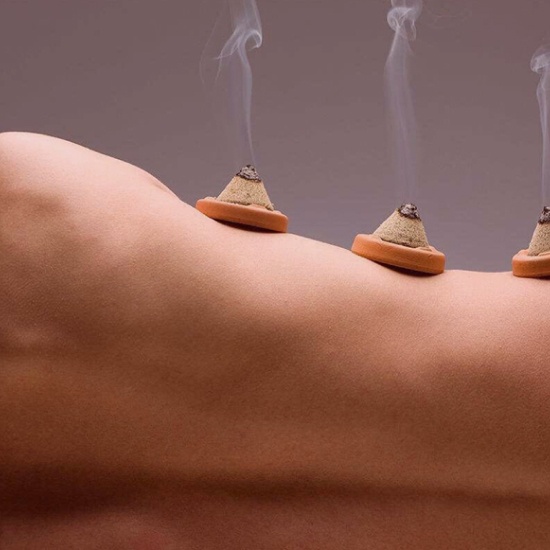 How Does Moxibustion Therapy work?
Moxibustion and Acupuncture work perfectly together. They both have similar effects of stimulating blood and energy flow and restoring optimal health. Moxibustion treatment could be direct or indirect type:
The direct type of moxibustion works by placing dried mugwort leaves molded into cones directly on the skin for a few minutes. The process lasts for only a few minutes before the cones are removed.
The indirect type of moxibustion is called moxa acupuncture because it commonly involves using acupuncture needles on moxibustion points. Other substitutes for acupuncture needles include ginger, garlic, salt, etc.
The process also generates heat and works to promote blood flow and maintain good health. It is more widely accepted because it is relatively safer, mainly because of the barriers between the skin and the moxa cone.
The numerous Moxibustion benefits all work through an improved Qí and blood supply through the following pathogenic mechanisms:
The major component of the moxa stick is the mugwort leaves. The herb works to increase blood flow at specific moxibustion points that supply the body cells with essential nutrients for healing.
The heat generated from either the direct or indirect type causes the blood vessels to dilate. The increased blood circulation brings antioxidants and growth factors that reduce inflammation and promote healing. Waste products are also eliminated through this process.
" A person is sick not when he has a disease, but a disease occurs when a person is sick "
When is Moxibustion Used?
Moxibustion is effective for the following health complaints:
Joint pain: moxibustion moves blood, reduces inflammation, and helps reduce pain. It works for arthritis and any other joint pain.
Back pain
Indigestion: burning moxa around the abdominal region helps reduce bloating associated with indigestion.
Chills and rigors: Chills and rigors are the body's way of generating heat to relieve cold. Moxa heat treatment reduces this response from the body.
Anxiety: the soothing nature of moxibustion allows for relaxation and relieves stress and anxiety.
Infertility: placing moxa sticks around the pelvic region increases the blood circulation in the area resulting in better functioning ovaries and uterus, helping to solve infertility problems. The components of Mugwort leaves act as an emmenagogue to enhance this process.
Menstrual cramps: constriction of the uterine vessels causes cramps. Better blood circulation and blood vessel dilation reduce menstrual pain significantly.
Chronic fatigue
Asthma: cold is a major environmental trigger for asthmatic attacks; the heat generated from moxa treatment helps with the cold.
Headaches and migraines
Immunosuppression: moxa helps boost the immune system, which helps fight common infections.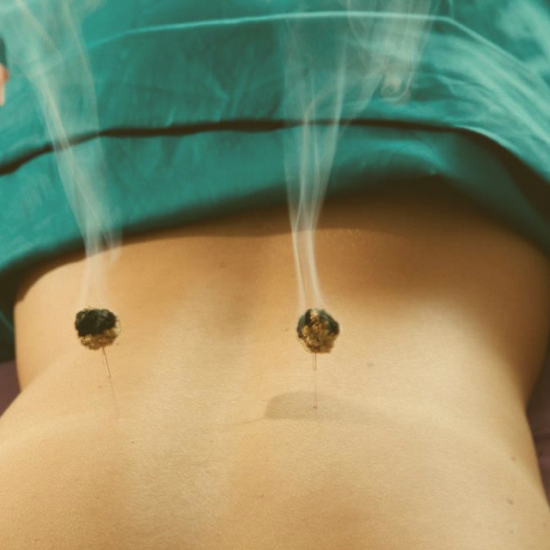 30 Min By Phone

For New Clients

By Video (Optional)
Moxibustion

Treatment Plan

Consultation
10 Sessions

Treatment Plan

All Services Included
Make an appointment for a consultation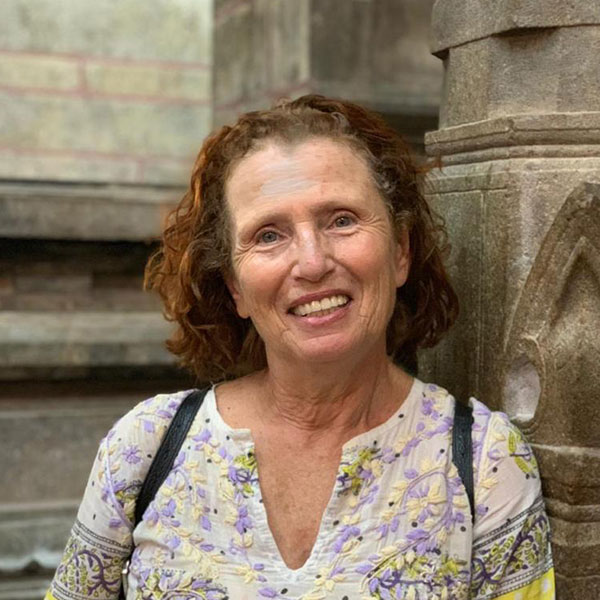 Education:
Master's Degree in Oriental Medicine from Pacific College of Oriental Medicine in New York
Japanese
Acupuncture Course with T.Koei Kuwahara in New York
Tung's Acupuncture Therapeutic System with Dr. Wei-Chieh Young
BTB Professional School of Feng Shui in New York, three-year degree
Face and Body Reading Course in New York with Master Dr.Edgar Sung
Moxibustion - Testimonials
"Maria is amazing! I had sustained a foot injury which caused chronic pain and limited my physical activity, I had seen several orthopedic specialists with no improvement. After just a few visits with Maria I began to feel much better. She has also administered treatment to my young son and he felt safe and comfortable under her care as well. She listens to her patients and administers treatment with expertise and most importantly with care and compassion for the individual."
"Maria is more than an acupuncturist, she is a holistic healer – working not only on our physical bodies but also nourishing the underlying emotional and spiritual realms that guide our lives. With ancient Chinese medicinal techniques, acute sensitivities, and uncommon wisdom, Maria helped to heal the pain in my body in a way western medicine may fall short. Indeed, she is unique, skilled, and powerful."
Moxibustion Therapy At Firebird Acupuncture Office
Moxa therapy is a safe and effective heat Chinese medicine that renews optimal mental and health functioning. At Firebird we also offer Alternative Medicine treatments such as acupuncture, cupping, gua sha, cosmetic acupuncture and more. Here are five reasons why our customers consider us to be the best:
Expertly trained acupuncturists with over 25 years of experience
Price for moxibustion is included in acupuncture session
Friendly customer service and environment
We offer combined moxa therapy and acupuncture for better results.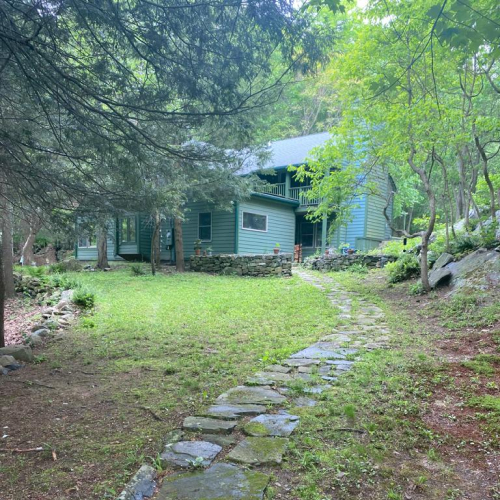 Moxibustion therapy is very effective for gynecological disorders; menopause, PMS, amenorhea, infertility.
Moxibustion therapy is painless and very relaxing.
The frequency of the Moxibustion therapy could be done according to the treatment plan: from weekly to monthly.
Moxibustion - Treatment Directions