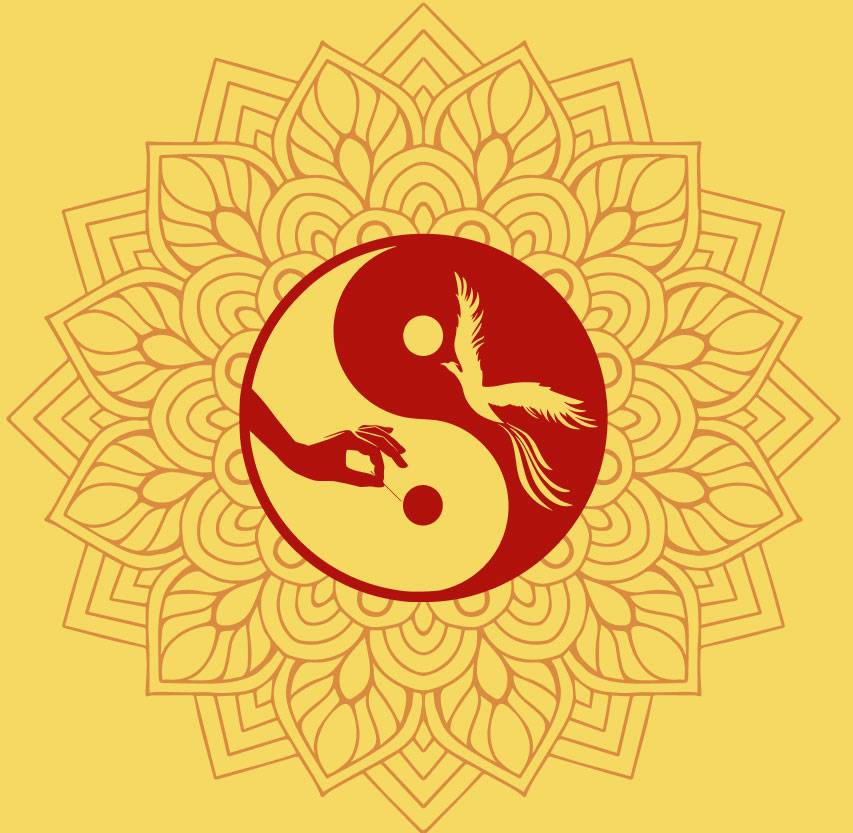 Would you like to look and feel  younger? Have you been looking for a way to diminish  wrinkles and give your face a new lift? You've probably tried many other methods with no significant results. Cosmetic Acupuncture is effective to improve your skin in a short period of time.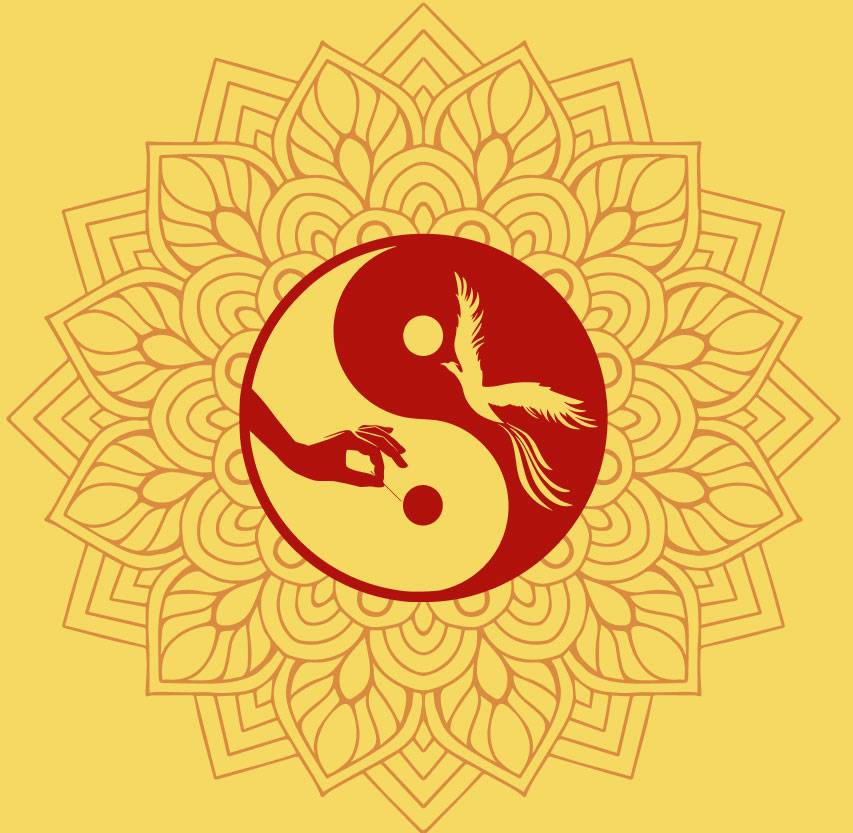 What Is Cosmetic Acupuncture?
Cosmetic acupuncture is a procedure that involves inserting small-size thin sterilized needles into the face. It is also called face acupuncture and is a good substitute for botox, a more invasive procedure.
Acupuncture is one of the most widely accepted alternative therapies in the West; it originates in ancient China and has a long history of helping people to feel and look better.

Although acupuncture offers many other benefits, including pain relief, enhanced blood and lymph circulation, and boosts the immune system. In the Firebird Acupuncture office cosmetic acupuncture is performed by Maria Gorens, who got special training in Japanese and Korean methods of cosmetic acupuncture helping her patients to feel and look good for more than 25 years.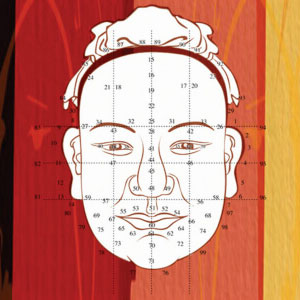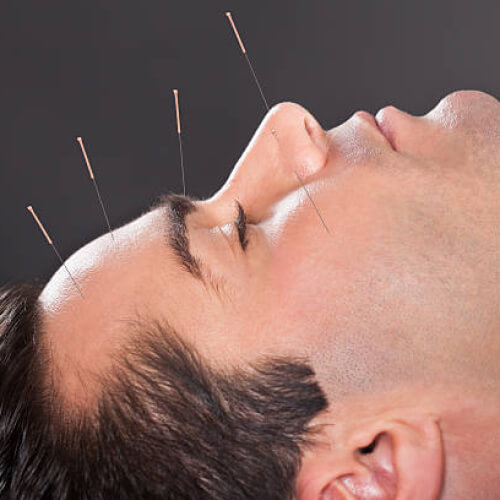 Facial Rejuvenation Acupuncture
Facial Rejuvenation Acupuncture is combination of Traditional Chinese medicine acupuncture, Gua Sha massage therapy and Japanese Onnetsu Far Infrared therapy.   Facial acupuncture has long existed and recently gained more popularity. This treatment increases the amount of collagen and elastin produced in the dermis. This duo removes fine lines and wrinkles, giving you smooth, young, healthy, and shiny skin.  To achieve this perfect youthful look, you must get it done by trained professionals.
At Firebird Acupuncture office cosmetic acupuncture services rendered by Maria Gorens, who got special training in Japanese and Korean methods of cosmetic acupuncture.  Cosmetic acupuncture at Firebird Acupuncture office comes at the best rate, done by well-trained practitioner, Maria Gorens, with over 25 years of experience. Our services are trusted and have earned us great client reviews.
" A person is sick not when he has a disease, but a disease occurs when a person is sick "
How Does Cosmetic Acupuncture Work?
After the main preparation of the face, the process begins with fixing 3 mm-sized needles into specific areas, usually referred to as facial acupuncture points. The needles are left in for about 15-30 minutes, and during this process, they cause micro-injuries at the acupuncture points. The injury induces an inflammation process, causing increased blood flow to the face, supplying the face with essential nutrients, proteins, and oxygen needed to produce more elastin and collagen.
After needles are removed oriental facial massage is performed on the area of face and neck. The far infrared therapy is applied to enhance blood and lymph circulation in the face and neck area.
Both elastin and collagen work together to smoothen out fine lines and wrinkles on the face, which are usually associated with old age. The function of elastin is to allow our skin to stretch and not form wrinkles following facial muscle movement. When the skin is stretched, collagen, with its high tensile strength, prevents tearing, and the elastic
fibers, intermingled with the collagen, later return it to the unstretched state
The results from an acupuncture face rejuvenation procedure are far more profound than what you get from topical treatments.  Topical treatment deals with the superficial layer of the skin, the epidermis, while acupuncture works on the dermis.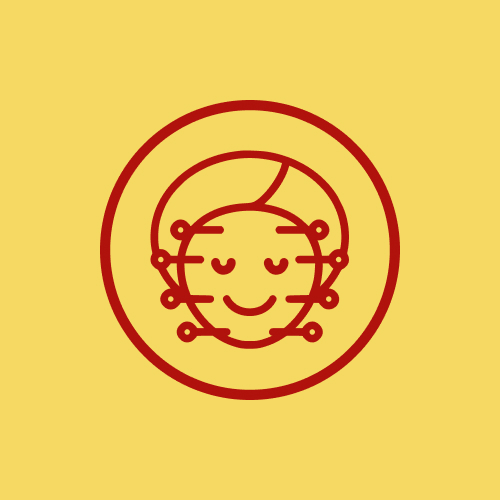 The Benefits Of Cosmetic Acupuncture
Below are some facial acupuncture benefits 
It's a minimally invasive treatment, reduced healing time, and less pain comparable to traditional Western cosmetic face lift procedure. Studies have shown that you can apply makeup right after this procedure.


Facelift and tone:  cosmetic acupuncture helps to  resolve face sagging by lifting the facial muscles and making them more toned. With aging and lack of proper skin care, facial muscles begin to sag, especially around the eyes and neck. After a series of acupuncture facelifts, collagen production is stimulated and it solves the problem of sagging.


Softens and smoothens the face: with more elastin and collagen, wrinkles disappear, giving a glowy, smooth and soft face.


Reduces acne and age spots: Research has shown a potential role of cosmetic acupuncture combined with benzoyl peroxide in reducing sebum secretion, which treats acne.


Enhances better skin glow: after the procedure, skin products are better absorbed, resulting in more moisturization and an improved skin complexion.


Compared with other treatment modalities for face lifting, cosmetic acupuncture doesn't cause hyperpigmentation.


Increased blood supply to the face is due to the mechanism with which acupuncture works. It results in faster healing of sores and injuries to the face.


Better lymphatic drainage ensures that unwanted waste products are drained out for excretion.  It prevents the build-up of free radicals that fasten our aging process.


It reduces facial puffiness.
Cosmetic acupuncture relaxes the jaw muscles and relieves jaw tension.
30 Min By Phone

For New Clients

By Video (Optional)
Cosmetic Acupuncture

Face And Body Reading

Treatment Plan
10 Sessions

Treatment Plan

All Services Included
Make an appointment for a consultation
Side Effects Of Cosmetic Acupuncture
Here are some facial acupuncture side effects:
Bleeding from acupuncture facial points
Itching
Hypersensitivity reactions
Pain, although the pain is subjective, studies have shown that the majority rate this pain between 1-3 on a scale of 1-10.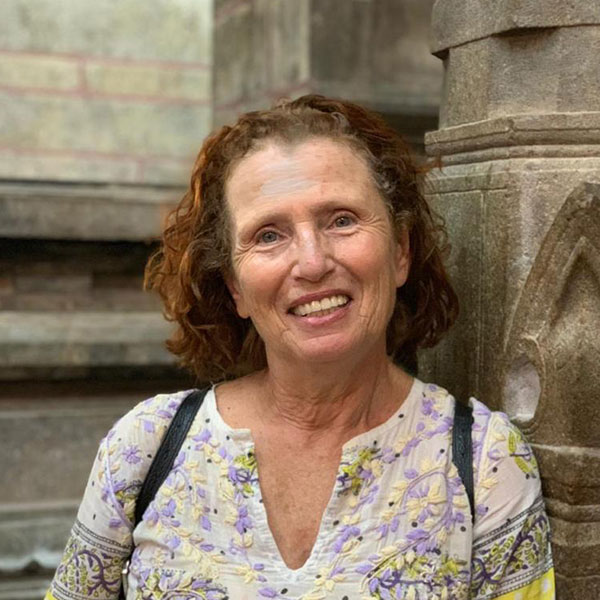 Education:
Master's Degree in Oriental Medicine from Pacific College of Oriental Medicine in New York
Japanese
Acupuncture Course with T.Koei Kuwahara in New York
Tung's Acupuncture Therapeutic System with Dr. Wei-Chieh Young
BTB Professional School of Feng Shui in New York, three-year degree
Face and Body Reading Course in New York with Master Dr.Edgar Sung
Cosmetic Acupuncture​ - Testimonials
"Maria is amazing! I had sustained a foot injury which caused chronic pain and limited my physical activity, I had seen several orthopedic specialists with no improvement. After just a few visits with Maria I began to feel much better. She has also administered treatment to my young son and he felt safe and comfortable under her care as well. She listens to her patients and administers treatment with expertise and most importantly with care and compassion for the individual."
"Maria is more than an acupuncturist, she is a holistic healer – working not only on our physical bodies but also nourishing the underlying emotional and spiritual realms that guide our lives. With ancient Chinese medicinal techniques, acute sensitivities, and uncommon wisdom, Maria helped to heal the pain in my body in a way western medicine may fall short. Indeed, she is unique, skilled, and powerful."
Cosmetic Acupuncture at Firebird Acupuncture
When looking to get cosmetic acupuncture or cupping, it is essential to get it done by adequately trained professionals to prevent adverse results. You are assured of getting the best services and results at Firebird Acupuncture. It is owned by Maria Gorens, a Licensed and Board Certified Acupuncturist in the State of New York and a Feng Shui Consultant with over 25 years of experience. Maria has profound education in Oriental Medicine including formal Traditional Chinese medicine diploma from Pacific College of Oriental medicine, Japanese Onnetsu far infrared method of facial rejuvenation, Japanese acupuncture, BTB School of Feng Shui and many others. She has traveled worldwide to gather these experiences to serve her patients better.
Walking into the office at 18 Cross Timbers Road Garrison NY 10524, brings in the right ambiance that makes you feel relaxed and comfortable. The scenery is perfect, surrounded by beautiful tall trees, big windows to admire the beautiful view, bells giving atonement sounds, and birds chirping, all of which sets you in a relaxed state of mind and body.
The Firebird Acupuncture provides:
  Affordable cosmetic acupuncture cost
Visible results immediately after facial acupuncture session
Great office located deep in the nature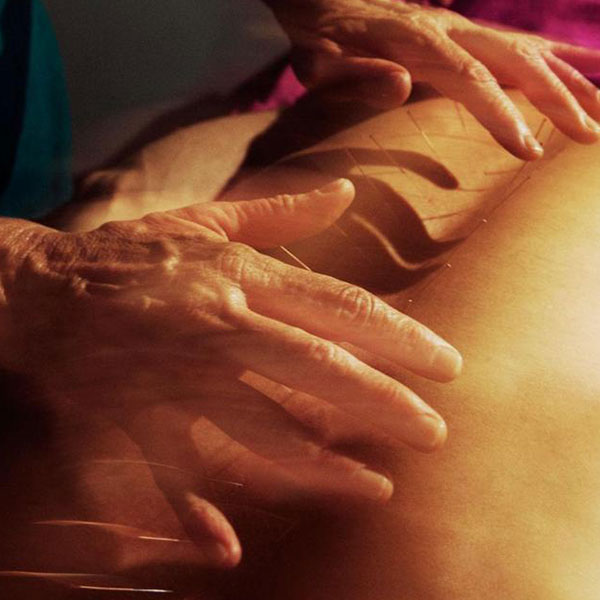 Cosmetic Acupuncture - FAQ
No special preparation required before acupuncture treatment.

Get a good night's sleep the night before.

Eat a small meal or snack two hours before the session.

Wear comfortable clothes.

Avoid caffeine at least two hours before treatment.

Make sure you are hydrated.'
Appointment should be made before the initial acupuncture session.
The acupuncture session lasts from 1 hour to 1 hour 30 minutes according to the treatment plan which is based on the health condition of the patient.
Cosmetic Acupuncture - Treatment Directions